Hello Telstar Middle School!! Our first activity night is September 23-- THIS Friday. It will be hosted by the 8th grade team. We will be having an outdoor movie night and we will be watching "Hocus Pocus". It starts at 6:30 and ends at 8:30. It is a free entry but bring money for snacks and Mr.Hedden's famous burgers. Make sure to bring warm comfy clothes and chairs to watch it in the back parking lot. We hope to see you there!
The TMS XC race at Richmond today has been postponed until tomorrow, Wednesday, September 21. Today the team will practice after school.
TMS Soccer games at Buckfield today, Tuesday, September 20th has been postponed to Friday, September 23 due to a lack of officials. The teams (boys and girls) will practice today instead.
The Telstar PTA has reopened the clothing store site for those who might have missed it before school started. It is open until September 25th. All orders will be delivered to Telstar for pickup once they are done, usually 2-4 weeks after the order window closes.
https://geeandbeesports.itemorder.com
Code: TPFBX Thank you for your support and enjoy your gear!!
Reminder that Telstar's picture day is TUESDAY, SEPT. 6th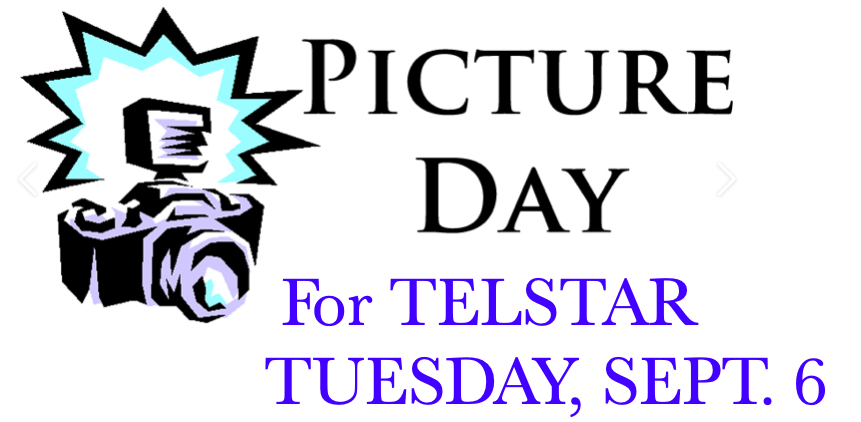 Please consider joining us for the first PTA meeting of the year at TMS/THS tomorrow night!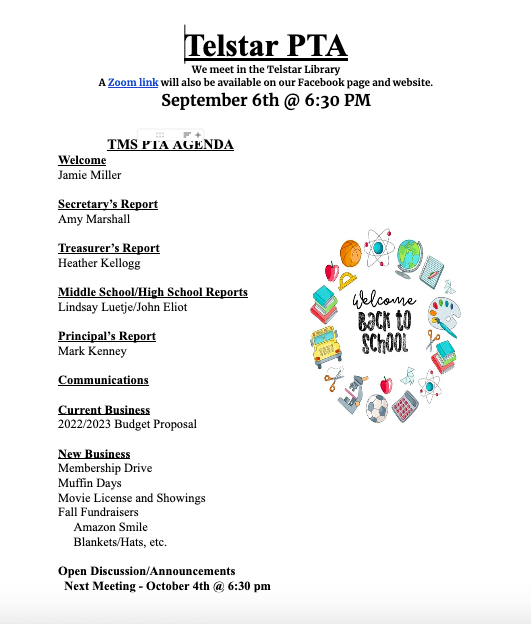 Here is the September menu from Chef Kimball for Telstar.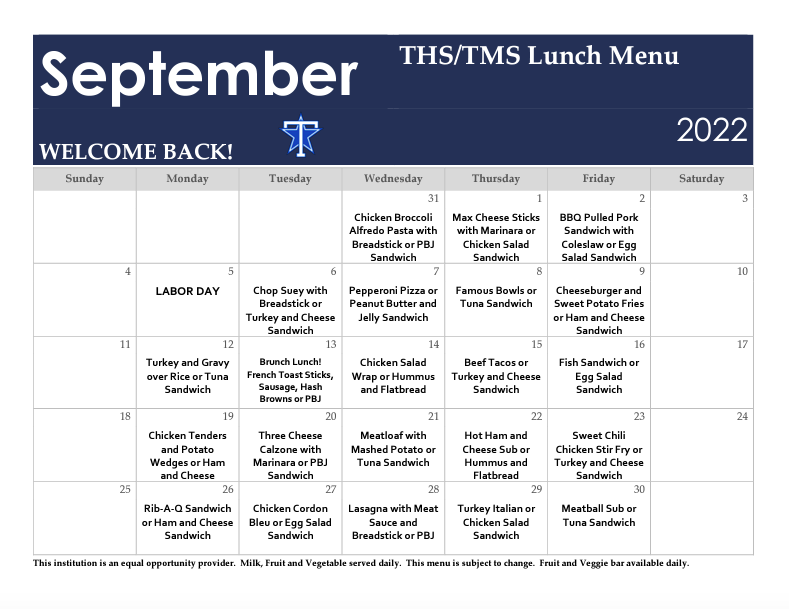 Please join us for the 2022 Open House at Telstar, on Monday, August 29th!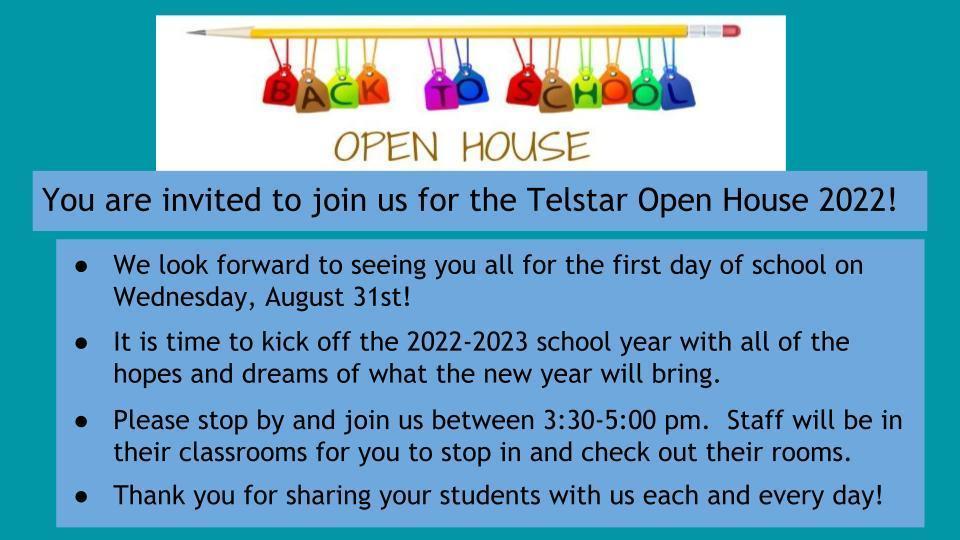 This is the last week for the Telstar Late Bus for the 2021-2022 school year. Thursday night at 5pm will be the final one. There is no late bus for Friday or next week. Thank you!
This Tuesday 6/7 is the last day for ASA for this school year. Saturday School is all done for 2021-2022. Thank you!
The "Meet the School Board Candidate Night" which was rescheduled for tonight at 6:30pm at Telstar unfortunately has to be cancelled. We apologize for this. We still encourage all of our local votes to go out and vote on Tuesday, June 14th! Thank you for understanding.
Game time on Thursday for MS SOFTBALL is now 3:30. The girls are playing Dirigo, not Buckfield. Baseball is still playing Buckfield at 4:30 at CPS Thank you!
TMS Baseball & Softball Games on Thursday, May 26th vs Buckfield at CPS/Telstar will not start until 4:30. Buckfield has transportation conflicts. Just wanted you to have a heads up. Thank you!
Unfortunately, today's TMS Softball game 5/23 has to be postponed due to no umpires available. They will have practice instead. The boys will still have their baseball game today.
Hot off of the presses! NO TMS JV Softball Game at Mt. Valley today, they do not have enough players and coaches due to illness to play. There is no TMS Softball practice today, Friday, May 13. Thank you.
MS Sport Pictures are: Monday May 16th afterschool Rain or Shine. Athletes please make sure to have your uniforms with you on this day for practice. Picture forms were sent home with athletes and also attached here.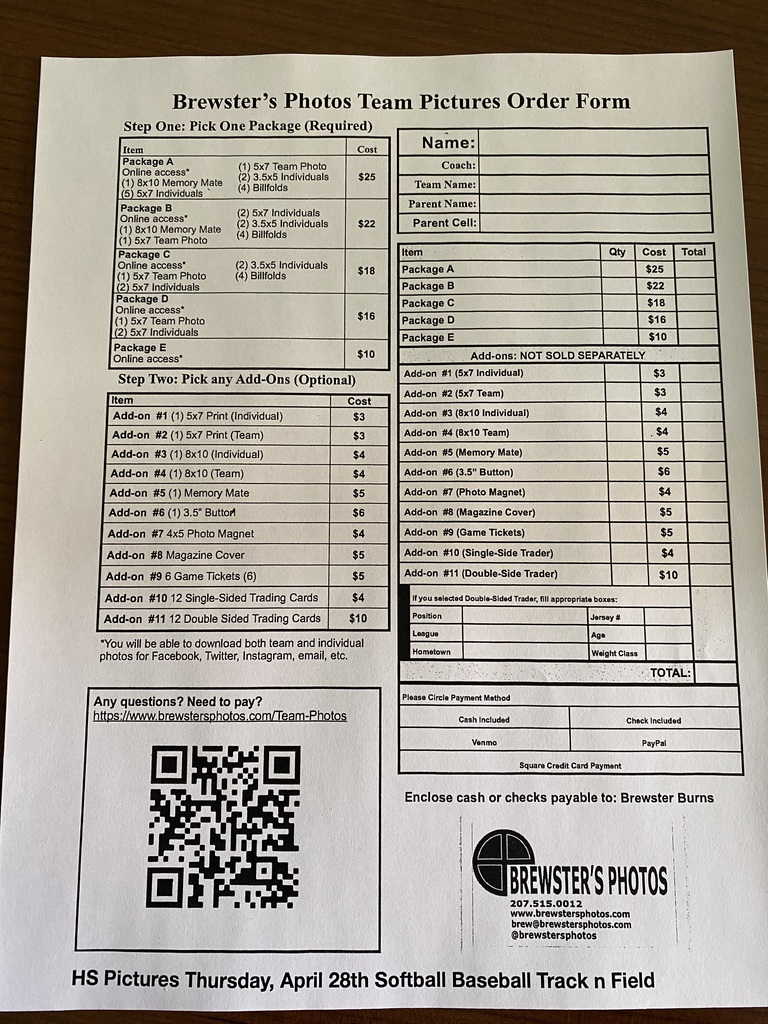 Telstar Middle School: May 17th vs Lisbon has been changed to- May 23rd. 4:00 start Baseball at Crescent Park School Softball at Lower field at Telstar
Today's MS JV Baseball game has been cancelled today due to the weather. MS Baseball and Softball teams will still practice today indoors.