Reminder that Brewster will be here Oct. 6th @ 4:00 for MS FH & HS Soccer athletic photos. Please make sure to have your uniforms!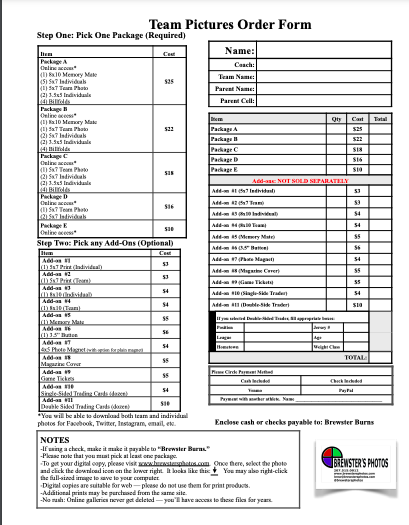 TMS field hockey earned their first win of the season on Friday, October 1 against Lisbon. The team showed excellent teamwork and hustle, with all team members contributing to the win. Natalie Charette scored the first goal off a deflection of a shot by Vivi Charette. The second goal was scored by Vivi Charette after a pass from Cadence Campbell. Evalyn Cummings, Taejyah Lego, and Cadence Campbell all had shots on goal, keeping Lisbon's goalkeeper busy throughout the game. Telstar defense played strong, with Sabrina Tripp, Michaela Mowery, Mya Buck, and Olivia Hughes helping goalie Kendal Duchart by allowing Lisbon only 6 shots. The game ended 2-1 after a fourth quarter goal by Lisbon. TMS hopes to continue the winning streak on Thursday at Dirigo. -Coach Renee Charette
Soccer games on Oct. 6th vs Buckfield at Telstar have a time change!! Buckfield has transportation issues. The 1st Game will start at 4:45 (Girls), Boys 5:30ish. (If it's dark and overcast we may have to shorten game times...)
Monday the middle school boys soccer team defeated Spruce Mountain 7-0. The goal scorers were led by Cyrus Mills with 5, Travis Decareau with 1 and Jake Zolad with 1. Adam Stephenson and Connor Deprey tended the net for the Rebels having a few games apiece. This was the best team performance to date this year with great passing and communication. The boys face Lisbon at home on Monday hoping to come away with a win this time after having a tough 1-1 draw.
The October Menu Calendar is uploaded under the Documents Section of the website for your reference, and chef has also loaded the daily selections under the Dining Tab option.
TMS field hockey had another tough game against Spruce Mountain at home on Wednesday, September 29. Olivia Hughes, Michaela Mowery and Mya Buck had some great plays on defense, and Kendal Duchart had another 16 saves in goal. Cadence Campbell played aggressively for the offense, with some long through passes to move the ball up the field, leading up to some strong shots on goal for Telstar. Spruce Mountain ended up on top with a score of 11-0. Telstar moves on to a home game against Lisbon on Friday, October 1 at 4pm. -Coach Charette
We did it again! Telstar was well represented at Dirigo XC meet yesterday. Mallory Raymond came in 1st, Parker Gilman 14th, and Ceci Ross 18th. For the boys Yuma Croteau came in first, Kaiden Manjourides 2nd, Seth Dupuis 11th, Ryder Bailey 13th and Zion Croteau 14th. Coach Raymond
TMS Girls Soccer lost 7-3 last night at home against a tough Spruce Mountain team, bringing the season to 1 and 3. Kira Hiebert led the scoring for the Rebels with two goals, one assisted by Cody-Ann Scanlon. Addie Kimball also had a goal against a tough Spruce Mtn. goalie. Offense made some great runs supported by Isla Decato and Rosie Barstow. Grace Goff and Lexi Indermuehle led the Rebels' defense with Grace Scott, Cody-Ann Scanlon and Kira Hiebert all making multiple great saves in goal. Our next game is Monday, October 4th at home against Lisbon. - Coach Jen Aldrich
On September 28, TMS field hockey battled a tough team from Spruce Mountain. Kendal Duchart had 12 saves in goal, with help from Olivia Hughes, Nevaeh Buck, and Natalie Charette with some strong defensive stops. Vivienne Charette kept the ball moving up the field, but Telstar was unable to score in the 9-0 loss. They take on Spruce Mountain again today at home, so please come to cheer them on!
TMS field hockey played hard in a 6-1 loss against Oak Hill on September 27. Kendal Duchart had 14 saves in goal for the Lady Rebels. Natalie Charette and Idella Cooley also had several strong clears on defense. Midfielders Sabrina Tripp and Mya Buck fed the ball up to the forwards in a strong second half, leading to a Rebel goal when Cadence Campbell dribbled up, and passed it to Solei Lane in the circle, who assisted Vivienne Charette's goal with 2:09 left in the third quarter. -Coach Renee Charette

Bus update for the rest of the week: Tuesday-Sept. 28: Bus 27 no PM run; Bus 29 will take students home about 45 to 60 minutes later than usual. Wednesday-Sept. 29: Bus 3 no PM run; Bus 7 will take students home about 45 to 60 minutes later than usual. Bus 27 no PM run; Bus 29 will take students home about 45 to 60 minutes later than usual. Thursday-Sept 30: Bus 3 no PM run; Bus 29 will take students home about 45 to 60 minutes later than usual. Friday-Oct. 1: Bus 7 is out AM and PM. Bus 27 will pick students up late in the AM. Bus 29 will take students home about 45 to 60 minutes later than usual. Bus 27 no PM run; Bus 3 will take students home about 45 to 60 minutes later than usual.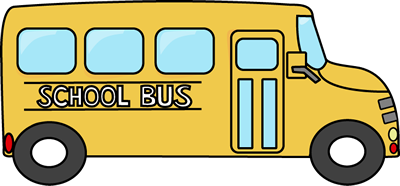 Weather cancellations for tonight, Friday, September 24th: No TMS Girls or Boys Soccer practice No TMS XC Running practice No TMS Field Hockey practice Monday - all (blue, white and core) soccer players should attend practice with their uniforms for team photos and then practice. XC Team Pictures Monday as well, bring your uniforms!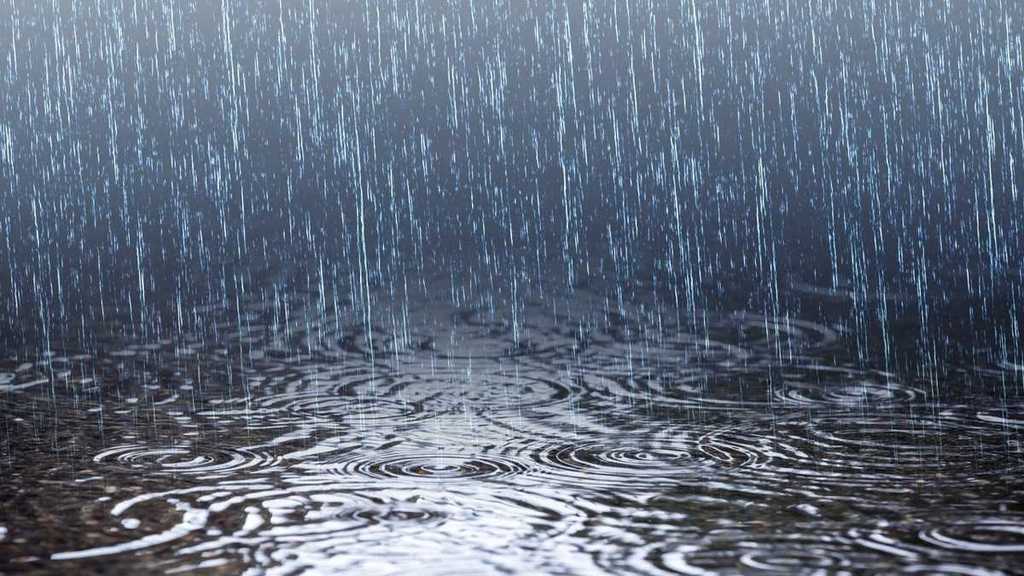 The TMS field hockey team started off their season against Mountain Valley on September 13. Vivienne Charette scored the first goal of the season after a breakaway in the third quarter. With help from Cadence Campbell and Mya Buck feeding the ball to the forwards, and strong drives from Michaela Mowery moving the ball up the field, the Rebels held Mountain Valley scoreless until halfway through the fourth quarter. Solei Lane had a fantastic game in goal with 8 saves. With only one sub and every player giving it their best effort TMS ran out of steam, and Mountain Valley scored three goals in the last 7 minutes to end up on top 3-1. -Coach Renee Charette
TMS field hockey had their first away game of the season on Monday, September 24 at Gardiner. Solei Lane and Kendal Duchart shared the duties in goal with 8 saves, with help from Olivia Hughes, Natalie Charette, and Sabrina Tripp clearing the ball on defense. Vivienne Charette had the only Telstar goal of the game in the third quarter, backed up by Evalyn Cummings, Cadence Campbell, and Solei Lane's big drives to move the ball up the field. The 9-1 loss puts the Rebels record at 0-2 to start the season. -Coach Renee Charette
The Telstar Middle School Girls Soccer team played a tough game away at Buckfield last night and lost 5-0. Aleigha Lapham, Natalie Pellerin, Cody-Ann Scanlon, Lexi Indermuhle, and Grace Goff worked tirelessly to defend the goal. Grace Scott and Kira Hiebert both had some amazing saves in the goal. Osie Hedden, Addie Kimball, Gretchen Heon, Rosie Barstow, Isla Decato and Eva Garant led great runs on offense against a tough Buckfield defense. Wish the team good luck as they host Spruce Mountain next Tuesday here at Telstar. - Coach Aldrich
Congratulations to the Telstar Middle School Cross Country Runners! They swept both top spots in the girl's and boy's races. Yuma Croteau, Seth Dupuis and Zion Croteau placed in the top 10 of 21 runners. Mallory Raymond, Parker Gilman and Ceci Ross as a team finished 3rd against Lisbon, Oak Hill, and Spruce Mountain. Well done runners! Their next meet is Tuesday 9/21. - Coach Raymond
If you see a member of the girls' soccer team today, congratulate them on a well-earned win against Mountain Valley last night. Rosie Barstow led our Lady Rebels with two goals. Addie Kimball, Kira Hiebert and Grace Goff all contributed one goal each. Lexi Indermuhle, Aleigha Lapham and Natalie Pellerin led the defense to lock in the win. Great job in the goal by Kira Hiebert and Grace Scott. Wish them luck as we travel to Lisbon this afternoon! Telstar girls soccer played a very tough game away against Lisbon last night. After 50 minutes of a 0 to 0 score, Lisbon snuck two goals in for a final score of 0-2. If you see any of the team today, congratulate them for sticking it out and playing their hardest against a rough team. Wish us luck as we travel away to Buckfield this afternoon! -Coach Aldrich
There is no TMS Field Hockey Game today due to lack of officials. There will not be practice tonight either.
The Telstar Middle School Boys played a tough game against Lisbon yesterday that ended in a tie 1-1. The lone goal was scored by Jake Zolad and assisted by Travis Decareau. Connor Deprey and Adam Stephenson tended the net for the rebels. Telstars next game is tonight at Buckfield. - Coach Conrad
The Telstar Middle School Boys Soccer Team started their season yesterday with a 6-2 win over Mountain Valley. Jake Zolad led the team in scoring with a hat trick. Cyrus Mills notched in two with Zain Connolly adding in another goal and 3 assists. Connor Deprey had 6 saves in net for the Rebels. Great opening game fellas! The next boys game will be today in Lisbon. - Coach Conrad