The TMS Nordic Ski Team will meet on Monday, Dec. 6th with Coach Raymond. Please dress warm, you will be going outside. Practice will run until 4pm. If you have not sighed up to be on the Nordic Team it is not too late. Just come to practice on Monday!
The clothing website is reopening for one last chance to get those Christmas presents in!! The site will close on November 30th.
https://geeandbeesports.itemorder.com
Code: 67GU8 Thank you for your support and enjoy the Rebel Gear!!
Another great race day for Telstar Middle School XC yesterday. The boys team won the meet with Yuma Croteau taking 2nd, Kaiden Manjourides, Seth Dupuis, and Ryder Bailey 5th, 12th, and 16th respectively all running their fastest pace. Zion Croteau came in 19th. What a way to end the season:-) For the girls Mallory Raymond finished 3rd, Parker Gilman 18th and Ceci Ross 20th out of 39 runners. We had a great XC season! Have a nice Friday, Colleen Raymond
You are all welcome to do some Trick or Treating this Sunday in the Telstar Student Parking lot courtesy of the THS FBLA club! Hope to see you there!!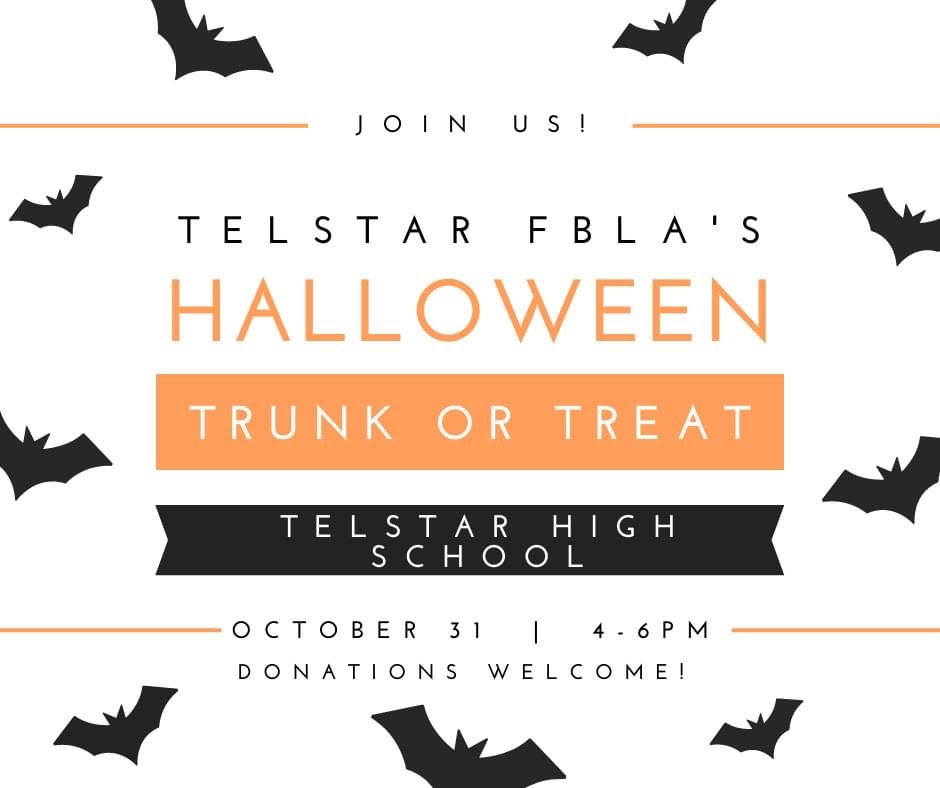 Telstar had a wonderful meet at the Championships at Cony. The boys finished 5th overall. Yuma Croteau came in second, Kaiden Manjourides 9th, Seth Dupuis 24th, Zion Croteau 39th, and Ryder Bailey 41st out of 68 runners. The girls finished 10th overall. Mallory Raymond is the Co-Champion of the Capitol Area League having won 6 races in a row, Parker Gilman finished 34th and Ceci Ross 40th out of 54 runners. We have one more meet next Tuesday at Winthrop. We look forward to seeing new faces on the start line. Coach Colleen Raymond
The TMS Boys Soccer Team hosts Buckfield today at 3:30pm for the first round of the playoffs. Bundle up and come out to cheer the boys on!!
Just a reminder that the Telstar PTA Clothing Store will close tomorrow, Wednesday, October 20th at midnight.
https://geeandbeesports.itemorder.com
Code: TN5R3 Orders are delivered to school where you can pick them up or have them sent home with your student. They do not ship direct.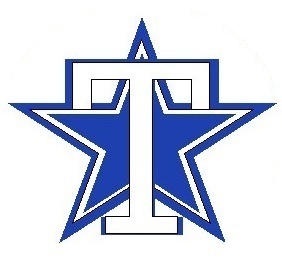 TMS Boys and Girls Soccer Practice has been cancelled for today. TMS Field Hockey Game has been cancelled and there will be no practice. Athletes should turn in uniforms to the MS Office today! XC Runners WILL practice today.
Just a reminder that the flu shot clinic at Telstar will be on Monday, October 18th starting at 8am if you have already signed your student up. If your plans have changed and you will not require a shot that you signed up for, would you please contact the office at 824-2136. Thank you!
TMS played a fantastic game against Dirigo on Wednesday, October 13 and came away with a 2-0 win, with all teammates contributing. Vivienne Charette had two goals for the Rebels, assisted by Evalyn Cummings and Cadence Campbell. Kendal Duchart had 8 saves for the Rebels in goal. Solei Lane showed off her speed by chasing down a Dirigo breakaway in the fourth quarter, and Olivia Hughes cleared the ball to prevent a last-minute shot on goal. Telstar worked together showing strong passing and communication, and aggressive play with many shots on the Dirigo goalie throughout the game. The Lady Rebels will play their last game tomorrow, October 15 at home versus Maranacook. -Coach Renee Charette
Good Morning, On behalf of the Telstar All Sports Boosters I am reaching out for donations and volunteers to work the snack shack at the last HS game on 10/16. We need people to set up/cook/take down from about an hour before games until the game ends. We recommend working in 2 hour shifts. This game we will be doing Burgers/FF and Hot Dogs, (grill cheese if we want) & baked goods. Here is what we need for Help/Food: hamburg patties/rolls: Seneca, Harmony, Angie Harris Ketchup: Koral Tub Butter- Janet Soda:Angie Harris, Echoo, Tania E, Deb Doyle, Amber Cooper Gatorade (small bottles): Deb Doyle, Amanda L. Baked Goods: Diane & Alyssa, Angie H, Amy Lily, Echoo Potatoes: Sunday River Farms Bread: Paper Goods: Candy: Koral Crock Pot: Tania E Kitchen help: 12-130pm: Bekah C, Echoo, Amy Lilly 12-2pm: 12-2pm: 12-2 2-4pm: Janet Stephenson, Tanya Mason 2-4pm: 2-4pm: 2-4pm: Please let me know if you can donate an item or your time. You can email me at
fraserk21@sad44.org
Thank You, Telstar All Sports Boosters/Koral Fraser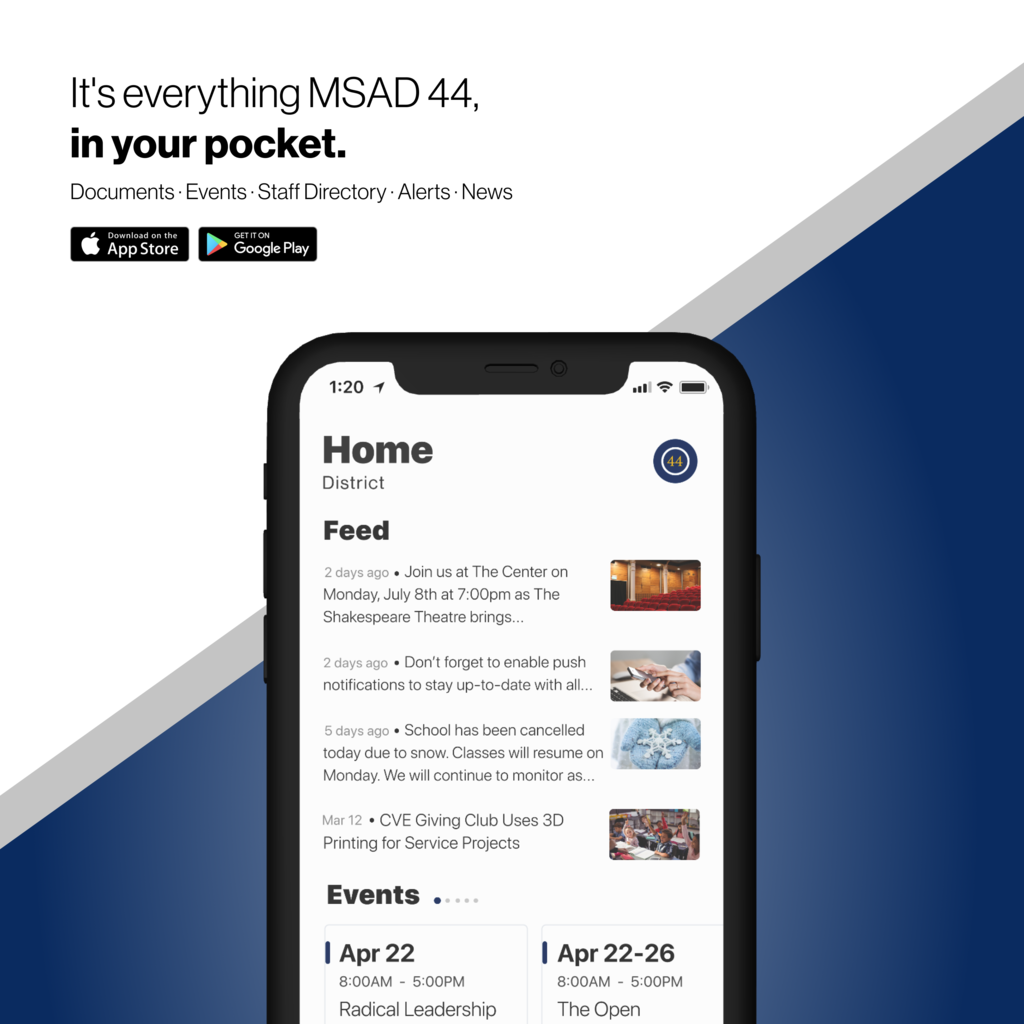 MS Soccer at Dirigo. Wednesday Oct. 13th All players need their BLUE UNIFORMS. Boys will play first, 2-30 minute halves. Girls (Co-Ed) will play one 30 minute half AFTER the boys game.
TMS field hockey played an excellent game against Dirigo on Thursday, October 7 that ended in a close 2-1 loss for the Lady Rebels. Evalyn Cummings scored Telstar's only goal in the second quarter off a pass from Vivienne Charette. Olivia Hughes, Michaela Mowery, Idella Cooley, and Neveah Buck had many great defensive plays which prevented Dirigo from scoring at all in the second half, and Solei Lane held strong in goal for TMS. With a great show of sportsmanship, Dirigo's coach gave a Telstar player a new mouthguard when theirs was lost at halftime. Telstar's teamwork and skills have been growing stronger every game, and they are looking forward to a rematch with Dirigo on Wednesday, October 13 at home. -Coach Renee Charette
Our PTA family is growing!! The TMS PTA is in the active process this year to adapt and change into the Telstar PTA to now cover grades 6-12! This way we can offer the same great support to all staff and students at the Telstar complex. Membership is just $10 for the year. The PTA meets the first Tuesday of each month at 6:30pm via Zoom if you can join us. We would also like to announce the opening of the Clothing Store. All items are purchased online and will be delivered to the TMS office where you can pick them up. Here is the website link and code to get into the store. Thank you in advance for all of your support and can't wait to see everyone in their Rebels swag!
https://geeandbeesports.itemorder.com
Code: TN5R3 The clothing store closes at midnight on October 20th, so please spread the word and don't wait!
No TMS Field Hockey game at Mt. Valley, tomorrow, October 12th. The team will practice after school instead.
Due to bus driver coverage we will have the Late Bus depart Telstar for the coming week (10/12-10/15) at 5:15 instead of 5pm. Thank you
The boys middle school soccer team played in the most thrilling game of the season this year with a 1-1 draw last night against Buckfield. Last time Telstar saw them they picked up their only loss of the season in a 4-0 performance. The Rebels clawed themselves back into the game after going down 0-1 with a goal from Travis Decareau. Connor Deprey and Adam Stephenson tended the net for the Rebels picking up a few saves apiece. Vaughn Ross provided a physical presence in the midfield along with Bear Otten. The Rebels hit the crossbar and post 4 times and had multiple chances to pull ahead as the darkness set in which provided a tantalizing atmosphere. The Rebels look to improve their record with a game tonight at Mountain Valley. -Coach Conrad
We have had another terrific middle school cross country meet! The boys took second overall running against Spruce Mountain, Lisbon, Dirigo, Winthrop and Monmouth. Yuma Croteau came in first, Kaiden Manjourides 4th, Seth Dupuis 7th, Ryder Bailey with his fastest pace yet 12th, and Zion Croteau 15th. Mallory Raymond for the fourth consecutive meet bested a field of more than 20 girls! Parker Gilman crossed the finish line 10th her best position to date and Ceci Ross finished 12th with the most amazing kick! Telstar can be very proud of their X-C team; a solid effort put in by all and it shows:-) -Coach Raymond